Training
---
Our school is dedicated to 'State of the Art" principles of stressing the importance of ethical, professional practices and safety measures. Our objective is to train and educate you to the highest of standards and see you reach your full potential within the beauty industry.
Students learn in an inspiring, supportive, comfortable environment with a well-equipped Library. Classes typically blend lectures and practical demonstration with assignment to take you from learner to professional.
All our dedicated teachers draw from a wealth of experience that whatever your career path, we've been there.
Hairdressing
Manicure and Pedicure
Acrylic Nails
Gel Nails
Wraps (Fibre & Silk)
Facials
Body Massage
Waxing
Body Scrubs
Skills Up-grade
Hot Stone Massage
Thai Massage
Body Wraps
Make-up Courses
Personalized one-on-one
---
UP COMING COURSES:  Aromatherpy Massage, Indian Head Massage
---
---
CERTIFICATES AWARDED:
Diploma in Beauty Therapy
Diploma in Cosmetology
Diploma in Nail Technology
Diploma in any single course
Appreticeship in any Single course
---
ENTRY CRITERIA AND ENROLLMENT
---
Minimum of school certificate with at least five credits
IT Compliant
At least 20 years of age
---
Provide pre-requisite qualification in desired field of upgrade.
---
---
---
The art and science of beautifying and improving the skin, nails and hair. It also holds the potential to make you a confident, successful professional.
In our cosmetology course, you will be taught hairstyling, manicure and pedicure, basic make-up and skin care.
At the end of the course, you will become a trusted professional that your clients can rely on to look and feel their best.
---
---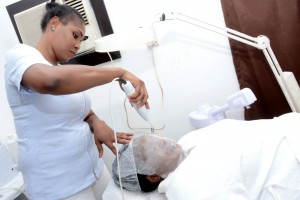 ---
Beauty therapy has become an essential part of modern day life. In a society where individuals strive to attain optimum wellness and a balanced work / life, there is no better time to gain skills in a career that allows you flexibility and diversity to continually change and direct your life.
Our courses will open an exciting range of career opportunities whilst ensuring that you reach a height of professional standards that will exceed expectations.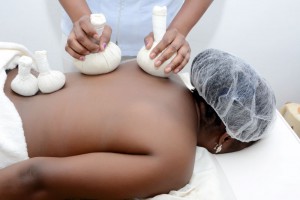 ---
A great course to get started in the beauty therapy industry and specifically as an introduction to hair removal. Waxing is very popular and a must have treatment for any therapist to be qualified in. you will be taught how to successfully apply and remove unwanted hair using both warm and hot wax from different parts of the body – eye brow, bikini, leg, etc